Put simply, I paint because I find painting fun and challenging.
I work in multiple media – watercolor, oil, acrylic, gouache and mixed media – depending on the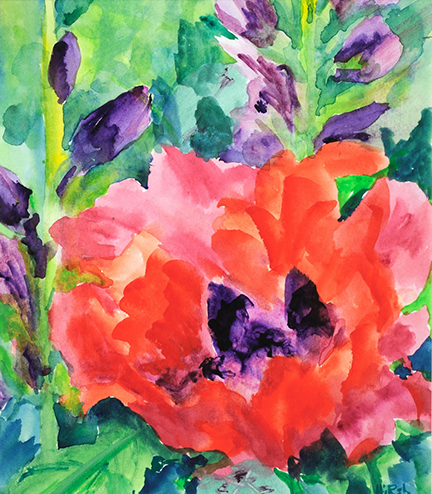 subject and the visual impact I want.
I paint on location en plein air, paint subjects like florals and still lifes in the studio, and sometimes use photographs for inspiration and subject matter.  My abstract work is solely from my imagination.
My artwork has been described as energetic, heartfelt, muscular, joyful, colorful, eclectic, optimistic, meaty yet approachable.  It has won awards and is collected across the US and internationally.
Regardless of content, the challenge of painting is to create a satisfying visual experience that captures viewer interest and emotion.  It requires empathy and perseverance as well as multi-dimensional skills in technique, design, color sense, problem-solving and decision-making. It is, as many say, a journey of a life-time.
I invite viewers of my artwork to enjoy my journey with me.  And, if you're interested, to start your own artistic journey by taking one of my classes!