In September we are re-opening the galleries with new monthly reception hours that will coincide with monthly Open Studios. Gallery openings will now be held on First Saturdays from 11am – 3pm, unless a holiday bumps events to Second Saturday. September 11th, from 11-3 will be our first opening paired with open studios, depending on COVID numbers and public health guidance at the time.
New programming is also on the way!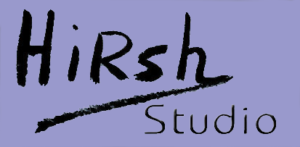 Cathy Hirsh is the new Curator for the A&M Guest Artist Gallery at Parklawn. Each month, the Gallery showcases emerging and established artists from the Washington Metropolitan area and beyond who are not affiliated with the A&M community. Cathy is also an A&M Resident Artist (studio #41) and the founder and manager of Gallery 209, which will now exhibit monthly in another of the A&M Parklawn public galleries. An award-winning visual artist, her work spans landscapes, floral, and abstract subject matter in multiple media. Cathy also teaches art workshops and classes in her studio. A past president of the Montgomery Art Association, she managed the MAA Gallery at the Westfield Wheaton mall during its 6-year existence. Cathy enjoys painting on location as well as creating in her studio. She looks forward to meeting many new, and returning, visitors to A&M!
CathyHishArtist@gmail.com www.HirshStudio.com www.Gallery209Art.com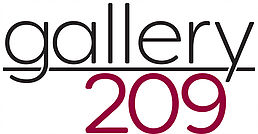 Gallery 209 will have its "Grand Re-Opening" on September 11, 11 am to 3 pm at its new location, Artists and Makers Studios, 11810 Parklawn Drive in Rockville, MD.
The gallery provides a venue for local visual artists and sculptors to show their work through changing exhibits each month. Participating artists, each with their own unique style, use different media in their work: watercolor, oil, acrylic, encaustic, color pencil, ink, fiber, mixed media, collage, metal, wood, glass, and other materials.
Gallery 209 was located at Artists and Makers Studios 2 on Wilkins Avenue from February 2017 to August 2019 when it had to close after losing its rental space.
During its previous operation, Gallery 209 became a favorite destination for the metropolitan Washington art community. Its award-winning artists produced interesting and dynamic shows—truly visual feasts–every month. Consequently, it was awarded the "Best in Rockville" Art Gallery Award for the three years it was in operation.
The 18 artists of Gallery 209 look forward to continuing this tradition once again.
Marcia Bhorjee
Jamie Downs
Janet Fox
Cathy Hirsh
Jim Hoehn
Angela Lacy
Frank Mancino
Barbara Mandel
Geri Olson
Margaret Polcawich
Jeanne Powell
Ann Schaefer
Patrick Sieg
Elizabeth Stecher
Vicky Surles
Maduka Francis Uduh
Anastasia Walsh
Patricia Zannie
The gallery will be open to visitors whenever the Artists & Makers Studios building is open: Monday-Friday, 10am – 4 pm, for First Saturday Opening Receptions each month, 11 am to 3 pm, and for periodic special events. Or anytime, by appointment.
For further information, please visit http:// www.Gallery209Art.com, or contact artists@Gallery209Art.com.
Facebook: https://www.facebook.com/Gallery209Art Instagram: @gallery209art

Our beautiful long Gallery Hall will now showcase the incredible work of our many talented Resident Artists with monthly rotating themed exhibits. Visit the exhibit and the artists who created the work in their studios to see more during monthly open studio events tied to our gallery openings – typically First Saturdays from 11-3pm.