I grew up in Tucson, Arizona so a lot of my jewelry designs reflect the beauty of the Sonoran Desert. I have been designing jewelry for over a decade and have been featured on the cover of several beading magazines over the years.
For me designing jewelry is a labor of love—you just know when it all comes together. The greatest joy is to hear a customer say "I just have to have this, it was made for me".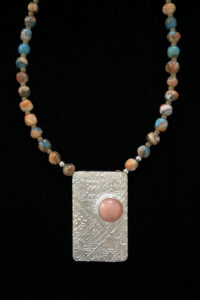 My second passion is photography. I specialize in photographing birds, animals and cactus blooms. One of my greatest accomplishments was to have my image of a Pyrrhuloxia featured on the cover of the National Audubon Magazine.
Contact: tucsonmountainjewelry@msn.com
Website: www.LStaffordphotos.com