"Artists & Makers Studios is dedicated to providing a supportive and vibrant environment for artists to realize their creative goals – through studio practice, collaboration, education, opportunities, networking and connecting with the community beyond our doors."
Come and visit Resident Artists, buy local and handmade!
October 23rd – 24th Saturday and Sunday 9am – 3pm
November 5th Friday 5pm – 7pm Meet and Greet with the Artists
November 19th – 20th Friday and Saturday 9am – 3pm
December 10th – 11th Friday and Saturday 9am – 3pm
Artists & Makers Studios
11061 N Oracle Road
Suite 150
Oro Valley, AZ 85737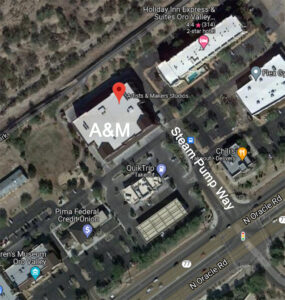 Open Studios will feature 15 resident artists who are part of Artists & Makers Studios in Oro Valley, AZ. Enjoy original works of art – painting, pottery, jewelry and more. Each artist owns and operates an independent business, and all have a passion for their work creating one-of-a-kind art. At Artists & Makers Studios, local artists have come together to share, inspire, and be inspired in creating wonderful art. Please support small local artisan businesses, and join us for our holiday shopping events.
the work of Chauncey Homer