Take the Video Tour


Podcast Interview


CHF Interview

About the Centers

Artists & Makers Studios flagship operation is an art center complex in Rockville, MD. Hosting a wide variety of resident artists and affiliates, it offers studios for rent, extensive classroom/workshop spaces, and several galleries. Artists and exhibitions are juried and curated by Cathy Hirsh under the direction of executive director Judith HeartSong.

Artists & Makers Studios – Oro Valley, Arizona is a brand new studio complex which opened as of September 2020 overseen by Megan Ace. A jewel box location in a lovely community, this location hosts a variety of professional artists and practices in space designed and built out specifically for artists' use. With a gallery, a wonderful covered portico fronting the studios for Saturday Art Markets, and lots of windows, we cannot wait to welcome visitors during office hours on Thursdays, Fridays, and Saturdays – or by chance or appointment throughout the week. To apply for the wait list, email Megan at OroValley@ArtistsAndMakersStudios.com

A brand new two story project has just been approved in San Gabriel, California. With more than 40 studios, along with a gallery/community meeting space, we cannot wait to get started when construction is completed.

A brand new three story project has just been approved in North Hollywood, California. With more than 50 studios, rehearsal and performance space, and a gallery/community meeting space, we cannot wait to get started when construction is completed.
VISION STATEMENT
Artists & Makers Studios is dedicated to providing a supportive and vibrant environment for artists to realize their creative goals – through studio practice, collaboration, education, opportunities, networking and connecting with the community beyond our doors.
To apply for our wait list, please email your resume/bio, website link and/or jpegs, studio requirements (how much space are you hoping for), whether you are willing to share a studio, monthly budget, and all pertinent details about your medium. Oil painters must use fume-free solvents. SPECIFY MARYLAND, ARIZONA, SAN GABRIEL, or NORTH HOLLYWOOD LOCATION in your email. Send to Judith@ArtistsAndMakersStudios.com

About Founder Judith HeartSong
Building on her past experience as an artist, curator, art consultant and activist, Judith has always had a vision for building community for artists and the art appreciating public.
In 2011, she founded Salon – an Artful Conversation–a lively, friendly conversation between participants and a gifted and knowledgeable presenter. Her goal is to bring together artists, writers, and arts professionals in person and virtually where they can feel a sense of community, network, learn more about the business of art, and build bonds with other like-minded professionals.
In 2013, Judith transitioned from Founding Board Member to Executive Director of Capitol Arts Network, a non-profit art center. They housed more than 40 artist studios, 65 resident artists, a classroom and a gallery which hosted monthly exhibits and events. CAN Studios opened with 95% of studios occupied, well above the 65% requested by its board.
In 2015, Judith opened Rockville's Artists & Makers Studios where she serves as owner and executive director. In September 2015, the operation expanded by 3,619 sq. ft., and now runs on a waitlist. In November of 2016 Artists & Makers Studios expanded again to open A&M2, another 23,000 sq ft – we are looking for an exciting new location for that project soon. In the Summer of 2020 Artists & Makers Studios opened a new location in Oro Valley, Arizona. Brand new projects are now also underway in San Gabriel, California and North Hollywood, California. Stay tuned for more!
About the Staff and Contractors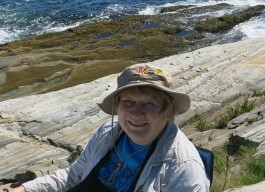 Cathy Hirsh – Curator/Gallery Manager, Maryland
Cathy Hirsh is the Curator for the A & M Guest Artist Gallery at Parklawn. Each month, the Gallery showcases emerging and established artists from the Washington Metropolitan area who are not affiliated with the A&M community. Cathy is also an A&M Resident Artist (studio #41) and the founder and manager of Gallery 209, which exhibits monthly in another of the A&M Parklawn public galleries. An award-winning visual artist, her work spans landscapes, floral, and abstract subject matter in multiple media. Cathy also teaches art workshops and classes in her studio. A past president of the Montgomery Art Association, she managed the MAA Gallery at the Westfield Wheaton mall during its 6-year existence. Cathy enjoys painting on location as well as creating in her studio. She looks forward to meeting many new, and returning, visitors to A&M!
CathyHishArtist@gmail.com
www.HirshStudio.com
www.Gallery209Art.com
Devi Hobot – Operations/Artistic Manager/Curator, AZ
Devi is a Tucson transplant originating from the upper Midwest. Seeking reprieve from the snow and ice, she found paradise in the Sonoran desert. You can often find her hiking in the mountains with her dog Jinn, meandering at the botanical gardens, or roaming the local markets and festivals.
Her deep love of animals, volunteer work, and evolving understanding of the interconnectedness of human and animal oppression, fueled her desire to learn visual arts to tell stories with a positive and powerful impact. She studied filmmaking and photography and founded a film collective to create documentaries and short films for non profit organizations.
"My passion is to create meaningful connections between our artists and the community that inspire, educate, and delight."
Kristine Brockel – Operations, Arizona
Kristine has been an artist ever since she can remember… from painting rocks as a child in the Chicago suburbs, making pottery in high school, to learning all about paint in her professional years, she knew she had to keep the "creative" in her life.
She spent 25 plus years owning her painting company, specializing in color consultations and interior painting projects. She knew colors… she knew paint… she knew techniques!
In her 40's, she decided retiring on a ladder wasn't for her, so she took her "art", her "painting", and "technical skills" back to college and completed her Bachelor of Arts in Interior Design. She had an amazing career in the design field, and it fueled her artistic fires once again. She's worked hard to develop abstract paintings and pottery that speak to her and to others about texture and color. As the layers build up, the work takes on a life of its own.
Here are a few of Kristine's favorite artist quotes… they will explain much!
Pablo Picasso: Everything you can imagine is real!
Jean-Michel Basquiat: It's not who you are that holds you back,
It's who you think you are not!
Wassily Kandinsky: The artist must train not his eye, but also his soul!
Henri Matisse: Creativity takes courage!
Jackson Pollack: Every good artist paints what he is!
And finally, the best –
Bob Ross: We don't make mistakes, just happy little accidents! 🙂
Patty Sjolin – Operations, Arizona
My name is Patty Sjolin. Sjolin is Swedish and pronounced show Leen. I work in colorful vibrant acrylic paint. I love movement in my paintings with a touch of whimsy. My main creative influence was Walt Disney. I grew up on the old Disney animated movies and knew I would work there one day. Although I never got to work at Disney, I did get to work for Lisa Frank here in Tucson back in the 90's. Some of my characters I developed have been seen around the world!
I am very excited to be accepted into the Oro Valley Artists & Makers Studios residency program!
I have done a lot of public artwork in Arizona and Texas and private commissions. Glad to be a part of this great team of artists!
No Limit Cleaning – Arizona
No Limit Cleaning is a family owned and operated licensed cleaning business that will go above and beyond to meet their customer needs. There is no limit to what we will do, nor will there ever be extra or hidden fees.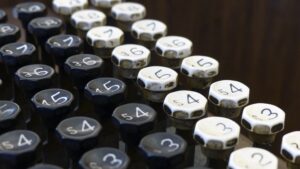 Virginia Cooper & Caitlin Miller – Maryland
Virginia Cooper and Caitlin Miller handle bookkeeping and reporting for Artists & Makers Studios projects. We are grateful for their help and assistance.
Todd Baxter Dawson – Maryland
Todd Baxter Dawson serves as webmaster for Artists & Makers Studios, and has also designed our logos and graphics. "I'm passionate about helping businesses improve their image in print and online. It's a fact that great design results in increased customer response. My goal is to boost your business by making you look your best.
I provide graphic design services to small and medium-sized businesses and startups. Clean, clear and elegant design are what I am known for. A background as a gallery painter and over 30 years as a graphics professional inform my work in print, web and custom graphics development, bringing fine art aesthetics to digital design." todddawsondesign.com
Kathy Moore Wilson – Colorado
I am a self-employed artist, designer, illustrator, and animator. I have loved drawing for as long as I can remember. Next to my husband and my dog, there is nothing I love more than painting and drawing. I have worked in colored pencil, pen, and ink, traditional watercolor, digital watercolor, and pastel.
When I graduated from Mary Washington University with a B.A., I worked as a cartographer drawing maps, which included working as a freelancer for the National Geographic Society. I later began to learn about graphic design and illustration. I worked for over 20 years as a graphic designer, illustrator, and animator. I completed my master's degree in Motion Media Design from the Savannah College of Art and Design in 2015. That same year, a cancer diagnosis convinced me it was time to change careers, and I worked towards creating my own business.
I am now happily self-employed, painting portraits and illustrations of the animals and wildlife that I love, and painting pet portraits on commission.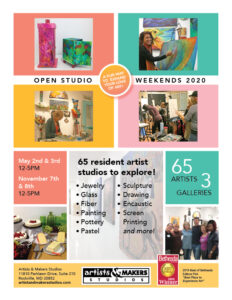 Robert Walter – Maryland
R. Walter Creative designs fliers, collateral, and logo treatments for Artists & Makers Studios. Robert is a retired Creative Director who is interested in freelance design work and consultation.
Take a Video Tour
We'd like to give you a virtual tour before you visit, and if you have been here before, you may notice new things. The cornerstone of our business model is building community, and all of our affiliated artists make it worthwhile!
Artists & Makers Studios from Bryan Davis Ltd on Vimeo.
Judith HeartSong's Interview on Artist & Maker's 3 Year Anniversary
Hear the A&M story from Purple Couch's "The Creative Life" Podcast last year.

Building a Community of Artists
—CHF Interviews Judith HeartSong