Artists & Makers Studios provides services, support and studio/office space for select entrepreneurs and creative professionals in the Washington, DC area.
Located in the heart of Rockville's White Flint business district, Artists & Makers Studios flagship building is a 13,000 Sq. Ft. facility consisting of 43 studios, 3 classroom/workshops spaces, 5 galleries, and is home to 70 residents juried by artist, curator and visionary Judith HeartSong.

The formation of Artists & Makers Studios was supported by an 18-member Advisory Committee comprised of artists, community activists, business and communications professionals who recognized the need for studio and office facilities with a responsive staff and a collaborative, professional environment.
Artists & Makers Studios is dedicated to providing a supportive and vibrant environment for artists to realize their creative goals – through studio practice, collaboration, education, opportunities, networking and connecting with the community beyond our doors.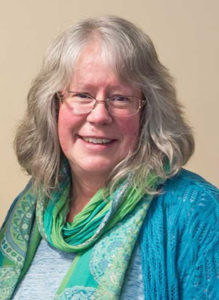 With the opening of Artists & Makers Studios, artist Judith HeartSong continues to build on a stellar record of turning concepts into reality, creating opportunities for creatives, artists and art professionals to strengthen bonds, bolster their knowledge and grow their businesses.
In 2011, Judith founded Salon – an artful conversation, a lively, friendly conversation between participants and a gifted and knowledgeable presenter. Her goal is to bring together artists, writers, and arts professionals in one place on a monthly basis where they can feel a sense of community, network, learn more about the business of art, and build bonds with other like-minded professionals.
In 2013, Judith transitioned from Founding Board Member to Executive Director of Capitol Arts Network to take the non-profit from a social concept to concrete facilities which housed more than 40 artist studios, 65 resident artists, a classroom and a gallery which hosted high quality exhibits and events. CAN Studios opened with 95% of studios occupied, well above the 65% requested by its board.
In 2014, Judith pioneered Rockville's new Artists & Makers Studios which is now at 100% capacity. An additional 3,619 Sq. Ft. opened in September 2015, and is full. As one artist recently stated, Judith encompasses two traits rarely seen in the same person: the visionary who sees what needs to be done and the energetic work ethic to make it happen – often in record time.
In November of 2016 Artists & Makers Studios expanded to include two additional buildings on Wilkins Avenue in Rockville, Maryland – managing the artist program for the building owners. Artists & Makers Studios 2 expands the A&M program to 36,000 Sq. Ft.
Kristin Miller and Stephanie Williams share the day-to-day operations management responsibilities at A&M2 at 12276 and 12280 Wilkins Avenue.
Kristin Miller is Maryland born and raised. She is a graduate of Towson University, where she received her Bachelor's in both Art Education and Art & Design, in addition to a minor in Theater. Kristin is an artist, maker, and teacher whose passion for the arts began at a young age. In her personal work, her mediums and subject matter ranges from acrylic paintings of celestial configurations to silicon prosthetic molding and casting of fantastical creatures.
Stephanie Williams has always had a love of the visual arts and is a freelance photographer. Prior to working full time with Stephanie Williams Images in 2016, she worked in the adult education world, another passion of hers. Stephanie was brought on board as a member of the program management team to launch the ESL Class Program for adults with the Literacy Council of Montgomery County. She was involved in all facets of the program's development and operation. In her prior position with the Adult Education Program in Prince George's County she provided leadership and direction in day-to-day operations and management. StephanieWilliamsImages.com
Artists & Makers Studios is just one more manifestation of Judith HeartSong's positive attitude building community and serving others. To communicate the A&M Studios message, Judith naturally turned to someone with a similar track record of service-over-self – Ben Anderson, owner of Anderson Strategies.
Ben serves Artists & Makers Studios as Senior Communications Consultant. He built the organization's website and has built A&M's PR efforts from the ground up with exceptional skill and professionalism. Ben serves as a sounding board for new ideas, and helps to make sure all of our events go off without a hitch.
Judith took note of Ben's marketing and communications prowess as they served alongside each other at Capital Arts Network and the Washington School of Photography, respectively. Ben's pro-bono communications services lead the educational non-profit through three consecutive years of 30% revenue increases.
Prior to the Washington School of Photography, Ben was Communications Director for the United States Helsinki Commission, a hybrid federal agency of 9 Senators, 9 Representatives and three undersecretaries from the Departments of State, Defense and Commerce. Ben's journalism experience extends to the newsrooms of Atlanta's WGNX TV (now WGCL), CNN Headline News, CNN International and Georgia Public Broadcasting.
Ben shuns the front of the camera more often than not, and finds his comfort zone at the viewfinder. He has been behind film, TV and digital cameras since 1982. As part of his strategic communications practice, Ben offers editorial, commercial and event photography services to small businesses, trade associations and non-profit organizations committed to free market economics. His fine art photography efforts often center around capturing unique perspectives of otherwise ordinary landmarks. Likewise, Ben's strategic communications efforts help organizations and business owners realize their unrecognized potential, and leading them to levels they never knew existed.
Ben's photography portfolio is available at Benography.com. More details of his communications services are available at AndStrats.com.